The Power of Role Play as interpersonal engagement, has been known to work wonders in various aspects of life, from professional development to personal growth. It can be an especially powerful tool in improving relationships, fostering deeper understanding, and enhancing intimacy between partners.
In this comprehensive guide, we will delve into the fascinating world of role play, exploring its psychological underpinnings, its various forms, and its significant impact on relationships. We will also provide practical tips on how to incorporate role play into your own relationship effectively. So, let's embark on this thrilling journey and discover how role play can bring about a remarkable transformation in your relationship!
Power of Role Play
Role play is essentially a form of play acting, where individuals assume different roles and enact various scenarios. It provides a safe and creative platform to explore diverse perspectives, delve into imaginary worlds, and experiment with different identities. But what makes role play such a captivating activity, and why are adults as drawn to it as children?
I. Escaping the Humdrum of Everyday Life
Often, we find ourselves yearning for a break from the routine, a respite from the monotonous grind of daily life. Role play offers this much-needed escape. It enables us to momentarily step out of our ordinary existence and immerse ourselves in a world filled with excitement and novelty. This relief from normality can be a source of immense joy, adding a dash of thrill to our lives.
II. Unleashing the Inner Thespian
Role play taps into our inherent desire for creativity and expression. It enables us to embody different characters, each with unique personalities and narratives. In the process, we get to explore various aspects of our own personality, often discovering hidden facets that we weren't previously aware of. This exploration can lead to personal growth and a deeper understanding of ourselves.
III. Building Bonds through Collective Storytelling
One of the most rewarding aspects of role play is the opportunity it provides for social interaction. Whether it's a tabletop role-playing game with friends or an online forum with fellow enthusiasts, role play fosters a sense of camaraderie and shared experience. It allows us to learn from each other, forming bonds and friendships that can last a lifetime.
IV. Nurturing the Imagination
Role play is a mental exercise that nurtures our imaginative capabilities. It requires us to visualize vivid scenarios, develop complex characters, and make choices that impact the storyline. This constant flexing of our imaginative muscles can enhance our problem-solving skills and foster a more creative approach to everyday situations.
V. Embracing the Element of Surprise
Role play is inherently unpredictable. With each session bringing new challenges and unexpected plot twists, it keeps us on our toes, adding an element of spontaneity to our lives. This unpredictability can make role play incredibly exciting and engaging, keeping us hooked and eager for more.
Popularity of Role Play Among Adults: Breaking Down the Numbers
Despite the common misconception that role play is primarily a children's activity, a growing number of adults are engaging in this imaginative form of play. According to recent studies, about 30% of couples incorporate some form of role play into their relationships. This figure increases to 40% for younger couples aged between 18 and 35, while about 25% of couples aged 36 to 55 and 15% of couples over 55 also engage in role play.
Magic of Role Play in Relationships
Role play can serve as a powerful tool in enhancing relationships. Here's how.
I. Strengthening Connections
Role play facilitates deeper connection and understanding between partners. By stepping into each other's shoes, partners can gain a better understanding of each other's thoughts, feelings, and desires. This mutual understanding can foster empathy, leading to stronger emotional bonds.
II. Spicing Up the Relationship
Role play can add a dash of excitement to a relationship, breaking the monotony and rekindling the spark. By assuming different roles and enacting various scenarios, couples can explore new dimensions of their relationship and discover new ways to please each other.
III. Exploring Fantasies and Desires
Role play provides a safe and open platform for couples to explore their fantasies and desires. It allows individuals to express their deepest desires and indulge in scenarios that may not be feasible in real life. This exploration of fantasy with bondage play can lead to increased intimacy and satisfaction in the relationship.
IV. Boosting Confidence and Self-Esteem
Role play can also boost confidence and self-esteem. By embodying powerful and attractive characters, individuals can feel more confident and desirable. This increased self-confidence can have a positive impact on the relationship, enhancing mutual attraction and chemistry.
V. Serving as a Form of Therapy
Role play can serve as a form of therapy, helping individuals and couples to deal with issues and conflicts in a controlled and safe environment. By enacting different scenarios, couples can gain new insights into their problems and find creative solutions to their conflicts.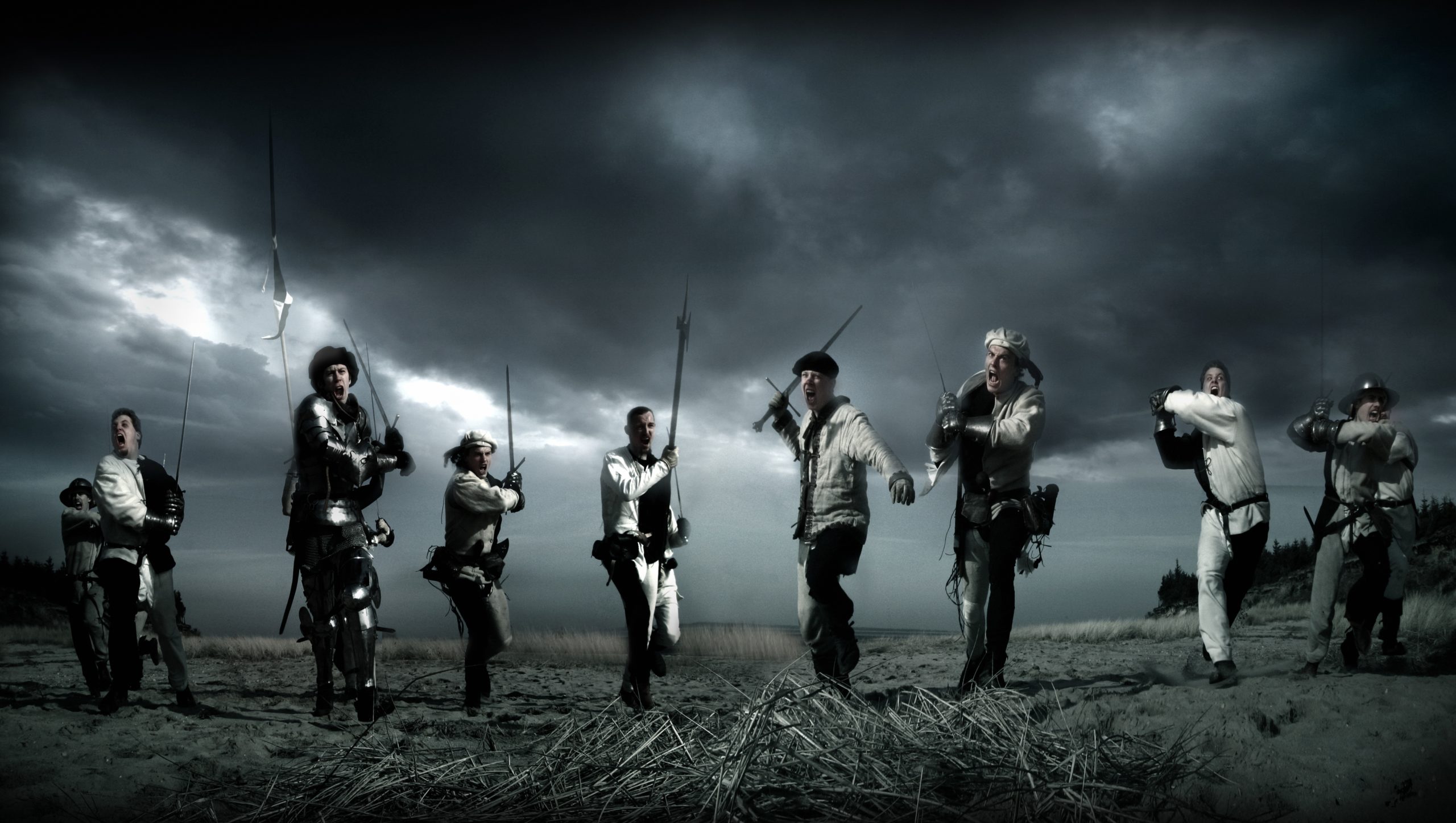 Art of Role Play in Bed: A Step-By-Step Guide
Interested in incorporating role play into your relationship but unsure where to start? Here's a step-by-step guide to help you navigate the exciting world of bedroom role play.
I. Decide on Your Fantasy
The first step in role play is deciding on a fantasy or scenario that both you and your partner are interested in. Discuss your desires and boundaries openly and honestly, ensuring that you're both comfortable with the chosen scenario.
II. Create the Right Ambience
Once you've decided on a fantasy, it's time to set the scene. Create an atmosphere that fits the chosen scenario, using props, costumes, lighting, and music to enhance the mood.
III. Embody Your Character
Fully commit to your chosen role and embrace the persona of your character. Let go of your inhibitions and allow yourself to fully immerse in the character and the scenario.
IV. Communicate Openly
Communication is key in role play. Make sure to establish a safe word or gesture that can be used to signal discomfort or the desire to stop. Continuously check in with each other to ensure that both of you are enjoying the experience.
V. Pace Yourself
Take your time and build up the intensity slowly. Don't rush into the action; instead, allow the anticipation to build and enjoy the process.
VI. Embrace the Element of Surprise
Role play is all about unpredictability and spontaneity. Be open to unexpected turns and twists, and allow your imagination to guide you.
VII. Engage in Aftercare
After the role play, it's important to reconnect with your partner and provide emotional support. Discuss the experience, share your feelings, and reassure each other.
The Duration of Role Play: Finding the Sweet Spot
The duration of role play can vary greatly depending on the individuals involved and the nature of the scenario. While some couples may enjoy quick, intense sessions, others may prefer longer, more intricate role plays. The key is to find a balance that keeps the experience enjoyable and exciting for both of you. Some general guidelines include:
I. Catering to Attention Spans
Consider the attention spans of the participants. If you or your partner tend to get distracted easily, it may be best to keep the role play short and focused.
II. The Rule of Thumb
As a general guideline, role play sessions typically last anywhere from 15 minutes to 2 hours. This range provides enough time to get into character, explore the narrative, and wrap up the storyline without feeling rushed or stretching it out for too long.
III. Leaving Them Wanting More
It's always better to end a role play session while everyone is still excited and eager for more. This creates a sense of anticipation and keeps the role play engaging and exciting.
IV. Avoiding Role Play Fatigue
Too much role play can lead to burnout. To prevent this, schedule regular breaks between sessions to give everyone time to recharge and digest the experience.
V. Playing with Time
Consider incorporating time jumps into your role play. Skipping forward or backward in time can add an element of surprise and inject new life into the scenario.
VI. Flexibility is Key
Lastly, be flexible. The duration of a role play session should depend on the engagement and enthusiasm of the participants. If the energy is waning, it might be best to wrap it up. If everyone is still excited and engaged, consider extending the session. The goal is to ensure that everyone is having fun!
The Different Types of Role Play: A World of Possibilities
Role play comes in various forms, each with its own unique appeal and benefits. Here are the four main types of role play that people engage in:
I. Tabletop Role Play (RPG)
In tabletop role play, participants gather around a table and use dice, rulebooks, and their imaginations to embark on epic adventures. The game master guides the narrative, while the players control their characters and make decisions that shape the storyline.
II. Live-Action Role Play (LARP)
LARP brings role play into the real world. Participants dress up as their characters and act out their roles in specially designed locations. It's an immersive form of role play that combines acting, improvisation, and storytelling.
III. Online Role Play (Forum or Chat)
Online role play allows people from all over the world to connect and collaborate in a virtual environment. Participants create written stories through text-based interactions, often in the form of forum threads or chat rooms.
ERP delves into the realm of sexual fantasies. It provides a safe and consensual environment for individuals to explore their deepest desires and engage in explicit scenarios.
The Role of Role Play as a Coping Mechanism
Beyond its entertainment value, role play can also serve as a powerful coping mechanism. Whether it's escaping the stresses of real life, expressing emotions in a safe environment, building confidence, strengthening social connections, or exploring different perspectives, role play can be an invaluable tool in dealing with life's challenges and promoting emotional well-being.
The Popularity of Bedroom Role Play Among Couples
According to recent studies, an estimated 30% of couples engage in some form of bedroom role play, with younger couples being more adventurous. This form of imaginative play can enhance intimacy, boost sexual satisfaction, and add a dash of excitement to the relationship.
Article contributed by Joshua from the sex toy shop Australia.