Following on from the article on DS Breaking Down BDSM, we now come to the next part of the acronym: SM or Sadism and Masochism.
Understanding S & M – Breaking Down BDSM
Probably the most misunderstood of the three terms – for the simple reason that it often involves pain.
There's not a lot of people that can attribute pain with pleasure. But that's primarily the crux of Sadism and Masochism play. The idea rests in the belief that there are some people that enjoy receiving pain. And there are others which enjoy giving pain.
It is important to note, before you all start getting squeamish that pain receptors take on a different process during heightened states of arousal. What will happen is that they will become more tolerant of pain. Increase the level of pain and you will increase the level of hormones and chemicals within the body. Some people can re-enact a natural kind of high through doing this.
S and M is generally not considered a disorder in today's medical books unless the practices lead to clinical stress or impairment as determined by a diagnosis. It is also distinguished from sexual violence and aggression. So long as the acts are consensual and or negotiated.
Key word here being that the acts that are performed are consensual.
Ass Slapping Is A Mild Form Of Sadism And Masochism.
Where did Sadism and Masochism come from?
Violence, pain, and abuse are often attributed to the realm of sadomasochism. This is because people don't necessarily understand an individual's desire to experience pain. And then gain sexual enjoyment, satisfaction and arousal from that pain.
Terms are derived from two authors Marquis de Sade and Leopold von Sacher-Masoch both of which wrote about their respective fetishes. Sade (Sadism), a French aristocrat, politician and philosopher, famously wrote the book Justine. Which follows the life of a young maiden who is forced to engage in sexual acts and be a victim of punishment.
Leopold von Sacher-Masoch was an Austrian writer and journalist who also wrote about such sexual exploits within his books as well. Richard Freiherr von Krafft-Ebing coined the term Sadism and Masochism from the two authors in his book Psychopathia Sexualis.
The Art Form of Sadism
Sadism, put simply, is the garnering of sexual gratification through the infliction of pain onto others. This pain might manifest itself into a physical deliverance of pain, or through emotional abuse.
From here it might encompass one of several different things which include humiliation, degradation, cruelty or even the enjoyment of watching others inflict these behaviours on someone else. This pleasure might be sexual in nature, or it might be a sense of satisfaction or as a form of relaxation.  Engagement, and the pleasure of the engagement vary across individuals.
A person who enjoys the infliction of pain is often called a sadist.
In the BDSM community it is most often the person playing the dominant role which would identify as a sadist, or a Leptosadist (From Greek leptos, small).  It is widely considered to be a healthy activity. As long as the activity is done in a safe, sane and consensual manner to the masochist who seeks the engagement of such activities. And derives from those activities emotional release, sexual pleasure, and relaxation.
I will point out a side note here.  That the safe, sane and consensual manner refers to the safety requisites of BDSM. There are two primary safety rulings within the BDSM community through which we will acknowledge and discuss within another chapter.
When thinking about Sadism, most people will only think of the extreme elements of Sadism which could potentially involve the perception of violent behaviours. But sadism also considers the enjoyment of Ass slapping during sexual play. This sadist element is incorporated in the majority of heterosexual pornographic films featuring rough housing, or rough kinds of play.
Hair pulling, turkey slapping, pushing a partner roughly onto the bed are all sadist acts.
With this in mind, it's little wonder when national studies are conducted as to the supposed prevalence of Sadism and sadist acts. Because the term is so broad and far reaching. Usually, when an individual states that they are a sadist, images of blood, black and blue bruises and intense violent imagery is brought up. When this is only the case for extreme experienced players of S and M.
The Art Form Of Masochism
Masochism is essentially the opposite of Sadism. It is derived from the sexual pleasure, gratification, or enjoyment of having pain or suffering inflicted upon the self.  Might involve sexual fantasies of being beaten, humiliated, bound, tortured or in any way shape or form made to suffer within the context of a sexual scenario.
A masochist does not gather pain from any type of activity. But usually only in the form of a partner enforcing authority and within that typically only through that of a sexual nature.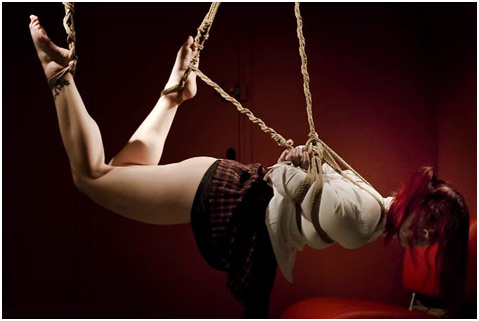 A common misconception
A lot of the activities that encompass masochism will revolve around intense pain and discomfort. But the majority of activities within masochism will generally only revolve around mild pain and or discomfort. With the majority being focused on role playing activities.
A fake burglary, the pizza man delivering late and being subjected to humiliation and sexual acts are two common examples of masochism within pornography. Activities of anal stretching, vaginal stretching and other such forms, as well as the use of penis plugs for pleasure are small examples of masochism. As they do involve a small element of pain.  A taboo nature of the activity is also what gets people aroused.
Sadism and masochism are two streams of play that are commonly found in a lot of BDSM scenarios in various degrees and forms.  Slapping on the ass, and the enjoyment of that, as we discussed, is a mild example of S and M play. It is an activity which many people partake in. Without necessarily realising the implications and the connections that it has in terms of S and M.  And it is something which has filtered down into mainstream pornographic films.
Hopefully through the reading of the three terms, you will understand several things.
BDSM Community
Firstly, the complexity in the definition.  Definition has a simple base line in regards to three different terms, and from there it is a broad and almost unlimited definition. This causes much contention within the BDSM community. As they can often struggle to find a simple and base definition that appeals to both experienced practitioners, as well as newbies.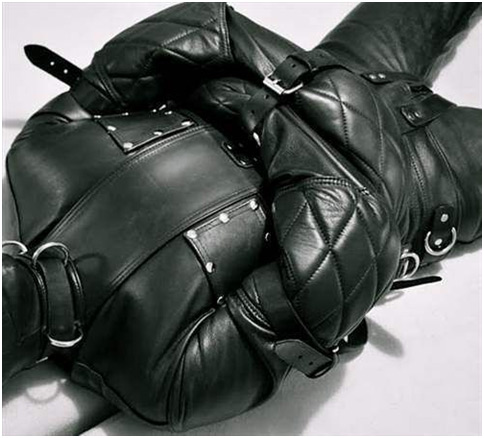 How it Works in a Relationship
Secondly, through the complexity of the definition many people will take it however they deem it necessary within their relationship.
We mentioned earlier how some people within a Dominant and Submission kink will limit that behaviour to just the bedroom. Whereas others will incorporate it within their lives. Application of the level of the kink, and the couple's engagement with it will vary between individuals, and couples.  It is one of the primary reasons why the kink community has such a solid foundation within the realm of communication.  As couples and play partners, continually seek to negotiate the type of kink that they like.  The activities within that kink that they enjoy and from there the level of the engagement with that kink.
Part of the confusion lies within the physical act of sexual intercourse.
In all forms of penetrative sex there is an individual who is being penetrated, and an individual who is doing the penetration. This in of itself is an example of a power exchange. With it often been seen as the person being penetrated as having less power.
Judith Butler talks about this extensively as she separates the relationship between activeness and masculinity to that of the penis and phallus. There is a lot of argument within this idea. Some theorists which conclude that the phallus and activeness in sex is actually a transferrable property.
Expression of Power
Activeness of the phallus which penetrates is contrasted with the passiveness of the orifice which is penetrated. This can be most notably seen in stigmas and opinions concerning homosexual sex between two males. There is often the argument that the male who is penetrated by a phallus is seen as less masculine because he is considered passive.
This of course is an incorrect observation. A physical act of penetrative sex, combined with the perceived masculinity and feminity being associated with the idea of activeness and passiveness.  This is often considered to be the primary form of expression of the power within a sexual activity.
One can still be considered masculine and passive.
Perhaps this is why so many men like to be dominated by their partner. As they attempt to escape this association between activeness, masculinity and penetrative sexual intercourse. Or it may simply be a way to balance their masculinity throughout their daily life by sacrificing masculinity within sexual activity.
There's more to the idea of sexual power though.