A form of bondage on live sex broadcast, or porn videos is called or tagged BDSM.  It refers to locking a partner into a sex position.  Have a read first of this BDSM Guide For Beginners if you are newish to this. Then let's get into 10 bondage positions for beginners. Couples have the freedom to choose how complex or simple the process will be. Some bondage jobs are dog-style or missionary-style, while others entail more athletic equipment and athletic bondage gear.They do this on everything from Porn Videos to Live Gay Cams so any adult website is going to have this on it.
10 Bondage Positions
In the bondage world, couples can choose from a variety of sex positions.
1. Spooning bondage
In a spooning bondage, also called ragdoll bondage, the little female partner's arms are bound together. If you want an extra kink, blindfold your spooned partner.
2. Frogtie
When rope bondage is carried out, the legs and ankles of the partner are bound together. Arms are usually tied behind the back, usually in a reverse praying position. When the vulva's owner is frog tied, the position allows easy access to the clitoris to perform oral sex.
3. Handcuffed to a bed
This act of bondage consists of chaining someone to their bed, with a rope attached to the headboard or handcuffs. There are various positions that can be used in bed bondage. Most of them can be used for stimulation or foreplay.
4. Hogtie
In a hogtie, the ankles and wrists are tied at the same point.
5. Ball tie
In a typical ball tied, the possessor makes his/her partner lie on the floor tucked in all fours.  Arms crossed behind their back. Their mouth may be filled with a ball gag.
6. Standing bondage
As the submissive partner stands, the female partner's arms are tied around their waist. Typically tied to a ceiling or wall.  And a spreader bar is attached to the ankles of their shackles to allow the legs to spread.  From behind, the dominant can approach and penetrate the vagina with a dildo or penis.
7. Cowgirl
As part of this bondage arrangement, a submissive partner is positioned in a spread eagle position, with a dominant partner performing the cowgirl position /reverse cowgirl position over them.
8. Chair bondage
Bondage performed this way involves binding the body parts of a submissive around a chair with a high back. Generally, their legs are bound to the chair's feet. Not to mention, with their arms usually tucked under the back of the chair. They can then be ridden by the dominant or engaged in oral sex.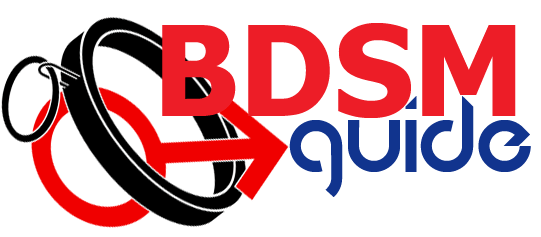 9. Shibari
Shibari, translated as "decorative tying," refers to a type of rope bonding originating in Japan. Which originated during the Edo period in the seventeenth century. BDSM Shibari involves the use of jute ropes or hemp rope, which is widely considered to be the most attractive BDSM form.
10. Rear-entry bondage
Rear entry bondage is simpler than the standing bondage situation.  Since one partner is bent over tied at the ankles while the other is bent over holding hands with them. A spreader bar can be used to spread their legs if desired. When this happens, the dominant partner has easy access to penetrate, spank, or engage in oral sex behind their back.