We often get questions: how to get a BDSM Guide for beginners? How to understand whether you will like it or not? What practice to try? What to do to like it?
Announcements about BDSM dating are full of the phrase "I will smoothly introduce BDSM." As a rule, "smooth introductors" themselves do not really understand what they want. Most important here is to understand what you want. And, unfortunately, this knowledge can only be obtained empirically.  Theory is also good to learn, at least the basics, but without practice the theory is dead.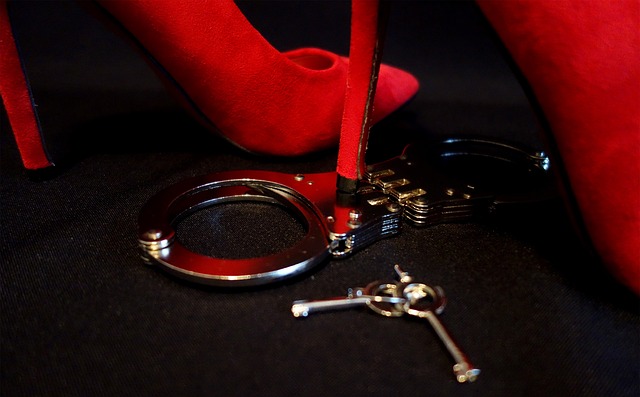 But still a little bit of theory …
In BDSM, there are three positions regarding transfer or reception of erotic power.
What do you like best? To obey and to belong? This is bottom positioning. To control and to subordinate? This is Top positioning. Positioning can be changed-switched depending on your needs.  And if there is such a need, then you are a switch.
Speaking about sadomasochism: SM-practices can be independent. In such case there is no positioning as such, the sadist and the masochist are equal in terms of erotic power.  One likes to give pain, and the other – to accept.
But more often SM is still part of the dominant-submissive relationship. In this case, the sadist is the Top, and the masochist is the bottom.
All submission practices are referred to as BD. This might also be an interesting read, BD breaking down bdsm.  Sensory deprivation and restraint of movement, orders and control in course of the session.  D/S practices include relationship based on voluntary inequality. This type of interaction extends to many areas of life. Even outside BDSM practices: the Dominant controls the submissive not only during the session, but in general. By the way, not only controls, but also bears responsibility. And SM practices are about pain.
What else should you know from the basics?
Of course, the SSC principle (safe, sane, consensual).
In fact, there are quite a few principles in BDSM and in the process of your practice you can go deeper with your partner and take as a basis some other principle that is more suitable for you. Or even come up with your own. But for beginners, SSC is the real thing. It's like the Constitution. Afterwards you can write your own laws and amendments, but the basic rights and freedoms of BDSM practitioners are enshrined in the SSC. All interactions must be safe for partners, all participants are of sufficiently sound mind and do consent.
Definitely you should define a stop word. This is the very lever that will allow you to stop everything if something goes wrong. Don't neglect it under any circumstances. And it is better to avoid those who reject the use of stop word.
It is also worth defining taboos and boundaries: what is allowed and what is not. Talk honestly and in detail with your partner about your fears, concerns and reluctance. About fantasies and desires, however, too.
What to try for the first time?
So-called velvet BDSM.
If we start learning a foreign language, we start with the alphabet. If we enter an unfamiliar river, we try the water temperature and the bottom with our feet.  You should not dive at once, especially if you are not swimming very well yet.
It is better to choose something lighter and prettier. And most likely you will have desire to go further.  Maybe take 5 tips for our first bdsm play.
BDSM Guide for Beginners
Try different types of deprivation.  How does it feel to be blindfolded? And not to see anything, only to hear the steps of the partner, his/her breathing, not to know what toy (s)he will pick up now and how (s)he uses it. Do you like it? Or would you like to be on the other side?
Surprises occur very often during the first session.  Those who have chosen the bottom positioning suddenly realize that they would like to have the power. And those who thought to be a dominant – suddenly want to be bottom.
You can try plugging your ears with earplugs. Or hide your hands in special gloves to limit tactility. Insert the gag. Watch-watch-watch your reaction and talk to your partner about it.
BD also includes the practice of forced orgasm – the famous magic wand from porn movies really makes wonders.
Also ropes, handcuffs and other devices for movement restraint. You should be very carefully: do not tighten too much, you can damage hands and ankles due to inexperience. These activities do not suite to everyone: sometimes happens that people panic, being tied up, constrained and helpless for the first time. This is absolutely normal – it is better to untie, calm down and repeat than to get persistent disgust for the practice.
And a little bit of humiliation: anal plugs, if this is acceptable, uncomfortable filthy positions, obedience to orders. Just don't go far: we do not yet know how deep this river is and whether its bottom is solid.
Dominance & Submission
In fact, D/s may be too much for the first session, so you may try just some elements.
Put on a collar – the main symbol of belonging in D/s. Let it be on you during interactions. And again: analyze feelings and sensations.
Another good and easy D/s practice: to give control over your excitement and shame to your partner and play in hidden publicity. Go for a walk with a remote toy in you, and your partner will have remote control. S/he will decide what to do about it.
You can walk with collar – it will be very bright.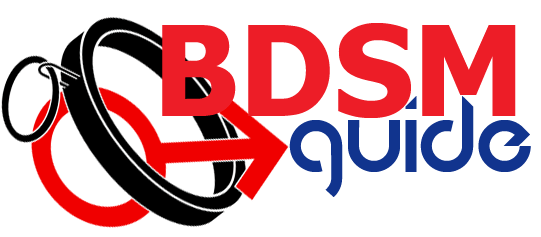 Sadism & Masochism
Frankly speaking, we are not supporters of strong painful effects during the first session. Often, fantasies have nothing to do with reality. It is quite possible that the first whip stroke will be not as pleasant as expected.
Therefore, it is better to refuse the whip for the first time. You should rather try heavy soft flogger. It is leather device with many tails used for warming up before true spanking. Flogger strokes are tight and wide and not painful. It would be enough for the first time.
Wax play is also considered a classic of velvet BDSM. Better start with massage candles. They have a delicate pleasant smell and a very low melting point. This is more of a SPA procedure than a BDSM practice, but it will get rid of the fear of burns and move on to the next stage.
Never choose wax or gel candles! Only paraffin with a low melting point.
Candles like this are sold in sex shops or BDSM stores. Start dripping on the back, arms, stomach, buttocks. If it is perceived well, you can try a little bit of "extreme": pour wax on the nipples or genitals.
In contrast to wax, you can also play with ice: the combination of frozen and melted pain is very exciting.
Trail Session is Done!!
After the trial session is over, be sure to discuss everything. Quite possibly, this is where your BDSM experience ends, and it's okay. Or it will end for your partner, and you want to move on. And that's okay too. Or you got confused in the positioning and did not match. And this is absolutely normal.
And it's great if you both like it. In such case it is a lot of tasty and interesting to discover together. In fact, everything can be solved if you are honest and open. And for this you need to start to trust and talk. We appreciate BDSM just for that. Not for whips, knives, St. Andrew's cross and blood. But for the opportunity to be real and honest – both with yourself and with your partners.