You've seen BDSM plays on the big screen or maybe read them in magazines or articles online. Perhaps, you've even watched some videos about it. But don't get deceived by everything you saw because most of those portrayals, especially films, are exaggerated or extreme.  So, if you want to explore your sexuality through BDSM play, there's no shame about it. Investing in sex toys and kink and fetish gear can enhance your experience.  But remember BDSM game is ultimately about you and your partner in bed. To help you get started we have put together some tips for your first BDSM play.
Genuine BDSM relationships involve a strong connection and communication between partners. Although it does involve intimidating elements.  And for some can be frightening, such as bondage, discipline, dominance, submission, sadism, and masochism, it's far from being mentally or physically harmful. So introducing bondage and kink to your partner needs to be handled with care.
Tips for Your First BDSM Play
1. Discuss your desires and boundaries
While it's true that BDSM can involve rough sex, it is also about consensual sexual activities.
It means that the parties involved have discussed the terms and agreed upon them in advance so that nothing goes out of hand. Even if you've been together for a while, don't expect your partner to know everything, including all your desires, wants, and limits.
Communication is the key to a safe yet wild and sexy BDSM game. Everything, from which part of your body gives the most incredible sensations.  What you're into to your limitations or things you think could be negative triggers should be discussed beforehand.
In order to surrender control, especially on the part of the submissive, you must trust your partner.  You need to talk about your sexual boundaries and desires to ensure that everyone is safe and protected while enjoying an exhilarating sexual experience.
2. Don't forget to use safe words
In the dominant-submissive concept of BDSM, the use of a safe word is crucial. A couple must agree on a safe word that the submissive can use to stop the action at any time during the play. It is also something that you and your partner should discuss, so both are aware of the limits and rules.
Your safe word, phrase, or gesture must be uttered if one wants things to slow down or become uncomfortable. A color system – green, yellow, and red – also works well if the submissive wants the dominant to stop. It works exactly like the traffic lights.
Green means go.
Yellow implies a decrease in intensity.
Red indicates an end or means to pause temporarily.
Choose a system that works for you and your partner for a positive experience.
3. Use your imagination
Now that you understand each other's wants and limitations take the next step by visualizing how you see the BDSM play going.
What are you wearing, and where is the setting? Who's playing the submissive and the dominant? Why is the submissive being punished, and what's the punishment? A couple needs to decide the role they want to portray during the role-play to create a more erotic intensity.
It's probably not something new, as many couples have fantasized about various erotic stories while they're having sex. But this time, there are BDSM gear and sex toys you can add, like handcuffs and ropes.  Don't be afraid to use your imagination and think of sexy and hot scenarios that turn you on, and try to role play them.
If you're not too confident, that's fine.  It's normal for beginners to have some inhibitions or reservations still. But making your environment suitable for the play can be of great help. You can also experiment with your clothing that will make you feel powerful and sexy.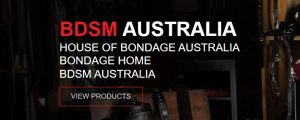 4. Add the right sex toy
BDSM play is exciting and hot in its own right, but adding props and toys to the game can take your experience to an entirely new level. Pick the ones that will bring you intense pleasure and make you and your partner feel good.
There are many other sex toys out there than vibrators and ropes that will match your BDSM game. If you're not very good with knots, rope bondage may not be a good idea, especially if you're still trying to get the hand of everything. You also don't want to rush to the closest adult store and buy expensive BDSM gears and equipment only to find yourself disappointed because you don't really like the sensations it gives.
Explore the world of sex toys and identify which one or two will be best for you and your partner. Men's sex toys abound, and you can find tons of options at Sohimi for a comprehensive list of sex devices for beginners, experienced, and enthusiasts. From cock rings, blowjob stimulators to penis massagers, and more, you can always find a male sex toy that suits you.
5. Go slowly and take your time
When it comes to BDSM play, others are happy with blindfolds and a little restraint and bondage.  While some like to go a bit more extreme. If you're exploring BDSM for the first time, it's okay to take your time and go slowly. Don't rush into things and enjoy the process. As you practice and gain experience, you will become more familiar with acts that might be too rough and decide which moves you and your partner actually enjoy.
Expect that you will make mistakes, but no one should get hurt beyond what was discussed and agreed upon. Bear in mind that this sexual activity is all about enjoying, having fun, and discovering new elements of fantasies and desires.
BDSM may not be for everyone
BUT it's definitely something a lot of people are interested in or curious about, whether they admit it or not.
If you want to give it a try but unsure where to start, these tips should help you out. There is no specific rule or guidelines to make your BDSM play works. But if you communicate well with your partner and incorporate the best sex toys in the game, you might realize BDSM is just right for you.