Dressing up has never been so much fun especially with Bondage Role Playing Scenarios! A power exchange is fundamental to many BDSM situations and games. A submissive partner enjoys being shackled, teased, and punished by the more dominant partner. This power struggle makes for some wild and crazy role-playing scenarios.
A small game of "let's pretend" is an easy way to spice up sex with the power of role play.  You may get rid of any self-consciousness in the bedroom by taking on a new character.  In an erotic narrative of your own imagination, you were the naughty schoolgirl or the sinister criminal.
Bondage Role Playing Scenarios
Roleplaying is popular among BDSM enthusiasts because it generally involves some form of power exchange in the fantasy world. A great majority of role pairings revolve on an assumed power disparity between the players. This article covers some of the most popular (and erotic) BDSM role-playing relationships. Replete with costumes and recommendations for acting out your wildest dreams, from the customary to the forbidden.
Police / Criminal
A police officer and criminal dynamic is another popular BDSM scenario that emphasizes the dominant's authoritative power.
Are you attempting to avoid receiving a driving ticket?  Getting the cop out of the way could well be the answer! Handcuffs are a common bonding tool used by both serious BDSM couples. And those who simply enjoy a little kink now and then.  In exchange for their release, the police might bind the subordinate and demand sexual favors.  Just be aware that if you misbehave, you may be subjected to a nightstick lashing.
Prison interrogation may be a fun part of the game. Restrain your hapless companions. And "torture" them into giving you the information you need! Think beyond the box.  Proceed with caution as always.
Doctor / Patient
Many in the BDSM community consider medical fetishism to be an advanced type of play.  Since the actions it involves need specific safety precautions. By reading material provided by a trained specialist, you can ensure that you've covered all of your concerns.
Medical play is exhilarating. It makes the submissive feel particularly susceptible when they are groped, pressed, and perhaps wounded during the dominant's medical assessment.  Invasive exams, such as pretend needles, urethra play, and even enemas, are common while playing the doctor/patient game.
When trying out this type of BDSM role-playing, safety comes first. Do not do any tasks for which you are not qualified or trained. Keep things basic if you're not sure how far to go.  Make your subordinate wear a back-opening robe and spank them or perform a sexy gynecological checkup on them!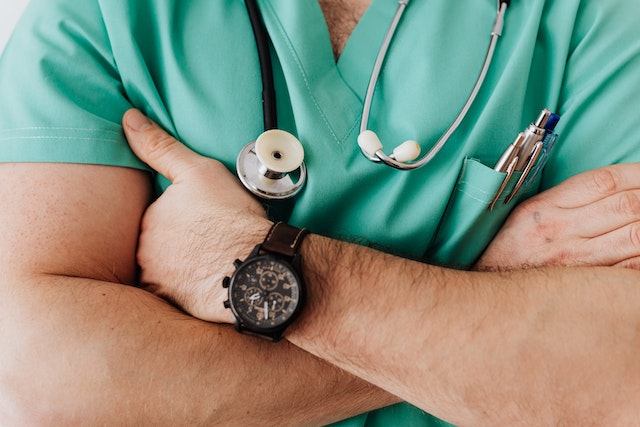 Teacher / Student
At some time in their lives, who hasn't had a crush on a teacher?
Isn't it easy to see why this fantasy appeals to you? This BDSM role-playing scenario is the definition of taboo. Teachers are in a position of power and influence. They are in charge of teaching students, not enslaving them! But what if your test scores are failing and you have no choice but to seduce your teacher?
Or when a newly graduated teacher starts teaching at a high school — young, beautiful, and hot? It's only a matter of time until something naughty happens! Perhaps because of this BDSM game, which blurs the borders between an authoritative figure and an innocent, naive student, the school girl role-playing costume is one of the most popular.
This fetish can include 'studying' and schoolwork. But it usually focuses on traditional means of discipline such as spanking, whipping, caning. Or other kinds of corporal punishment, as well as detention and corner time for misbehaving students.  You could even dress up a love doll.
Do you want your BDSM games to be darker and more subversive? If that's the case, kidnapping has all the ingredients for a successful escape. Risk, terror, and a kidnapper who shows no compassion. For some, abduction play, as kidnapping scenarios are sometimes referred to, can become a complex multi-day dream.
There are even sex workers who specialize in this sort of fetish.
Anyone who enjoys being confined, bound, blinded, and gagged will appreciate this BDSM role-playing scenario.  Some BDSM couples engage in rape role-playing. But it requires a great level of trust, especially from the female. A submissive can also pretend to be a sex slave in this situation. Whether consenting or not. He or she can be confined to the bed, hogtied, gagged, or any variation of these stimulating and edgy tactics during sex.

Royalty / Servant
This sort of roleplay can include slavery, royal adoration, sexual enslavement, humiliation, and a variety of other wacky concepts.
A servant is defined as someone who serves their master. Which fits in nicely with the majority of dominant-submissive relationships. This person who takes on the role of royalty is free to mistreat their slave as much as they like.
A thought of a regal, aristocratic king or queen doing it with a peasant or servant has a certain allure to it. It's filthy, incorrect, and really erotic! This role-playing game may be enjoyed in a variety of ways. Ranging from adoration to sexual servitude to humiliation. A most compelling argument is that the servant is completely under the authority of the royalty and has no option but to comply.
Even role playing like animal fetish play is becoming more acceptable.  Visit Adultsmart for a huge range of adult toys and bondage toys to fulfill all your fantasies.